Meaningfulness
It could be said that the "m" in S.M.A.R.T. also stands for "meaningfulness". Well the fish depicted in our logo couldn't be any more meaningful to us! It's a High-Color Rainbow Darter™, our "flagship" fish!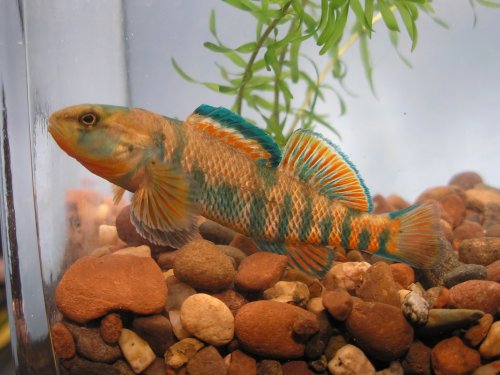 The original idea for our logo came when we sent the High-Color Rainbow Darter™ image to Stamp Couture, in order to make a "darter-shaped" stamp for our stationery. We thought it would be cool to stamp a little darter on our outgoing mail and thank-you cards.
Well, we were right, but when we were trying to come up with a new logo for BTDarters, the image of the little darter kept sticking in our heads. So, we decided to email Stamp Couture and see if they were Ok with us making our new logo look like a stamping made with the stamp they sent us. They had no problem with that and soon we got busy creating our new logo, as seen above. Cool, huh?!?
Book Now